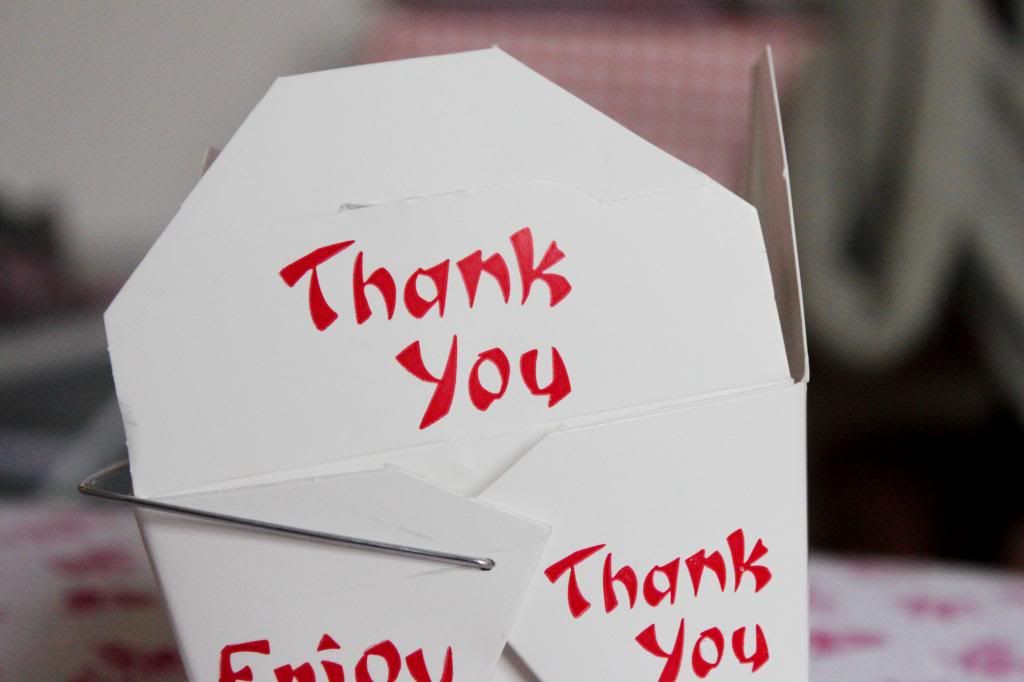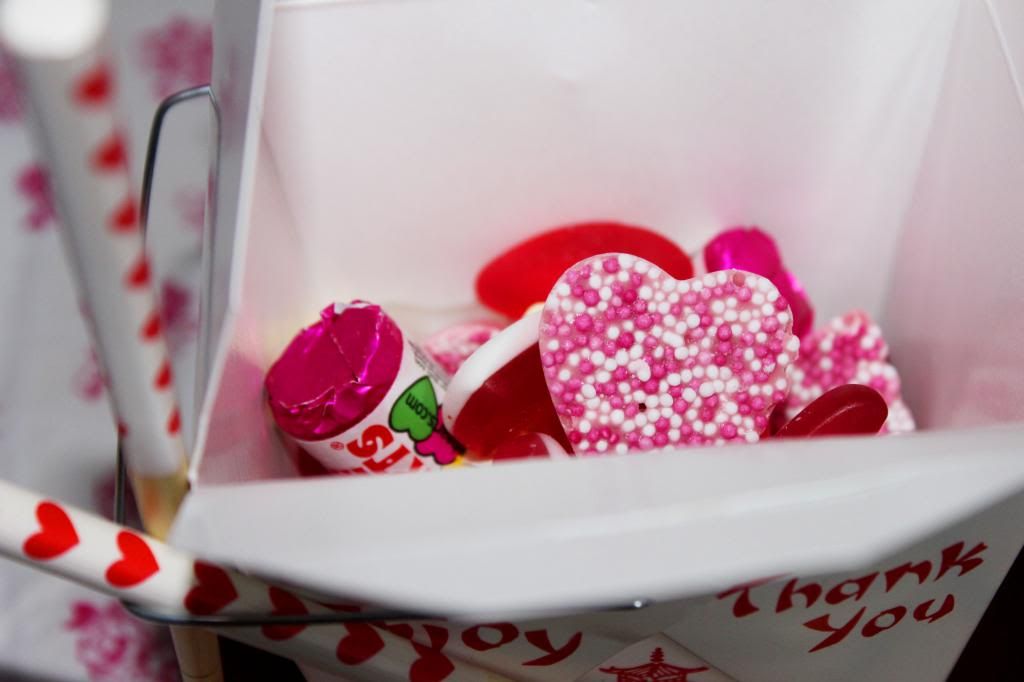 Valentine's Love Mix, Cybercandy*
These take-away boxes from Cybercandy are probably my favourite thing they do. The last time I had one I filled it with my American favourites and enjoyed using the chopsticks for novelty eating. For Valetine's day the box has been re-designed containing lots of delicious sweets centred around hearts and pinkness - I love it! How adorable are the heart decorated chopsticks?
Sweets came in the box in a plastic wrapping so I emptied them all into the box and dived straight in. There were love hearts, which are always a classic and I love dishing them out to my friends when I find the appropriate one, jelly bean hearts, haribo hearts and rings, and my utmost favourite: pink heart jazzies!
This would make a great Valentines gift if your loved one loves sweets, accompanied with flowers you are sure to put a smile on their faces! The
takeout candy love mix
is available to buy online for the reasonable price of £2.69 - but if you're buying one to share with your beau, don't forget to order another, because if you're anything like me, you will want one all to yourself!