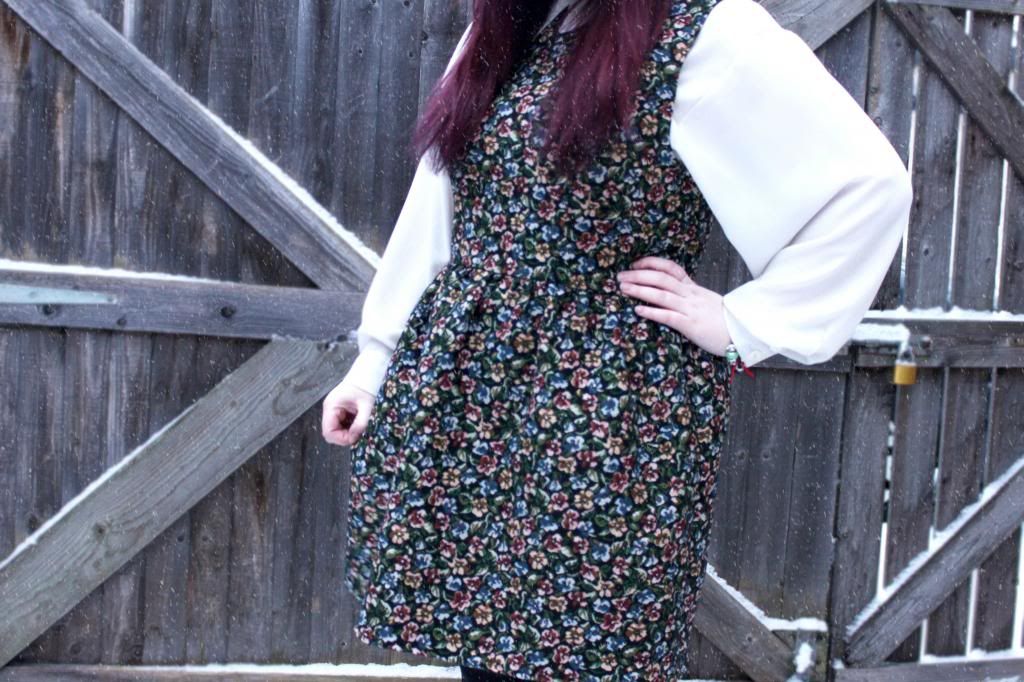 dress, hat and gloves: primark, shirt: charity shop, boots: topshop


I thought I would take my outfit outside tonight, but I wasn't dressed in the appropriate atire to step one foot out of my back garden (if you can call it a garden). The day's of snow men and snow angels are long gone, I love the snow but like to admire it from a far, inside with the heating on with a hot coco, yes I just said coco. I have enjoyed seeing the snow on instagram today, I love how very British it is too get excited over, well, precipitation. It's done its job, though - It has one hundred percent distracted me from my work... well lets face it, it doesn't take much does it?
This is my little Primark number I got the other day while un-intentionally wondering around the Tottenham Court Road store, but isn't it pretty? Dahlia did one just like it, but unfortunately it didn't fit me, and because I wanted a tapestry dress so much I had to face my fears of buying a huge size in Primark. Now I am one of those people who hate dress size numbers, and I am sure I am not alone. Primark sizes annoy me because in some of their clothes I have to literally get the biggest size there, but I refuse to believe I am actually that size in real life. Usually if something doesn't fit me in the size I'd usually wear I would leave and not buy it because it makes me want to slit my wrists. However, I know how unrealistic Primark sizes can be, and due to the size of my annoying breasticles in a dress of this cut it's understandable that I would have an issue with sizing, so with this in mind I decided to ignore the number and buy it anyway - the label will be cut out, though. I also didn't appreciate having to tell the sales assistant the size I needed though, after she refused my want to leave the fitting room to get it myself. I wanted to hang myself off the nearest coat hanger. Humiliation at its best.
Does anyone else have issues with Primark's ridiculous sizing?