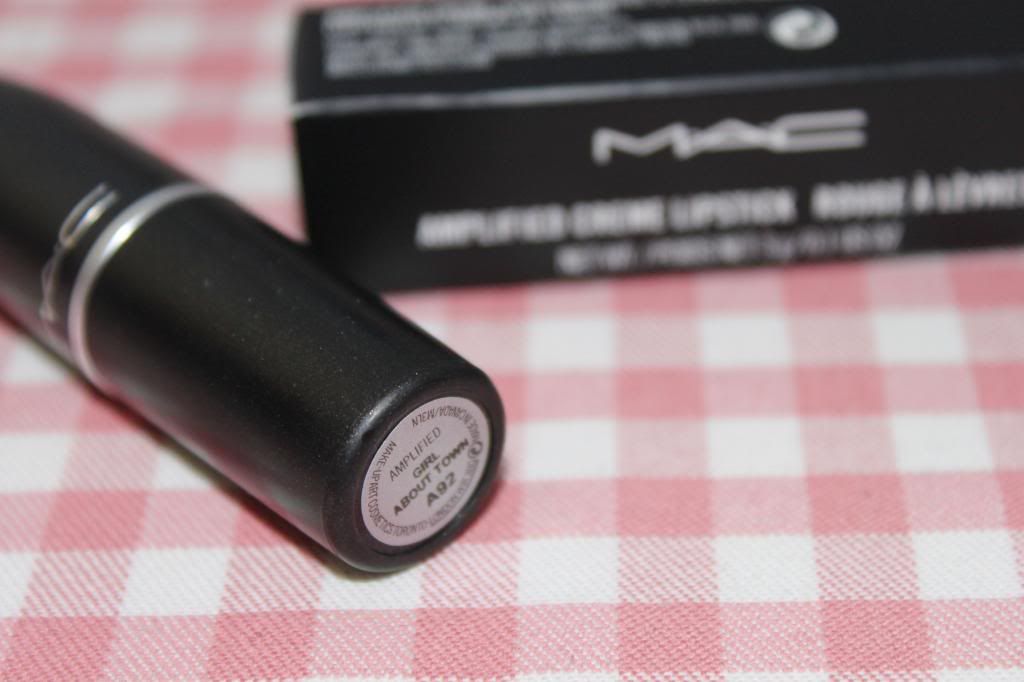 I have quite a modest amount of make-up, but what I do have is a lot of lipsticks, well... I say a lot, compared to some bloggers my collection is minute. I am really trying to build up my collection of Mac lipsticks because I love them and there are so many on my 'to buy' list. While sorting out my collection I discovered that the majority of my lip products are shades of purple, and as much as I love them, and they suit me, I felt I needed more of a selection. I have wanted a bright pink for ages, literally ages and usually find myself stealing my housemate's, thus I decided to finally bite the bullet and buy one. Now I was tempted by a Kate Moss pink shade, but went for one that I have admired on other people for a long time: girl about town.
I am quite pale so find that blue based pink lipsticks suit me a lot better, and this shade is gorgeous! This is my first amplified finish lipstick and I now want more because the consistency is ultra creamy and just, well, lovely? It's so smooth on my lips and actually feels quite moisturising. I did need to re-apply after eating and drinking a whole bottle of coke, but maybe that is because I haven't quite mastered the 'lipstick etiquette' yet... despite this I am really happy with it and even when it fades it leaves a nice pink stain on my lips, which when they are not really dry and chapped, actually looks quite nice.
Do you own this lippy? I believe it's one of Mac's famous shades, non?