i'd never complain about anything in life ever again, it would make my life.
i'd wear a pretty dress, elie saab, valentino couture or vivienne westwood.
i would stalk meryl like no tomorrow, and get drunk on martini's.
so, last night I stayed up all night to watch the oscars, and it was pretty amazing! I am so tired today, though but I think it was worth it! I have compiled a few images of who I thought was 'best dressed', there were some lovely gowns, but there were some boring ones too. I squealed when Meryl came on and presented, she looked amazing - it had been so long since her last tv appearance. Last night also has made me realise I need to watch Les Mis because the on-stage performance from the cast was incredible.
I was really worried about what Mez would wear as sometimes she really wow's us and sometimes she just, well, doesn't choose a great dress! This time she really did pull out all the stops, the blue and grey sparkles and deep neckline really is divine. There is no mention to whom she is wearing, however the dress is very similar to her gold gown from last year, so I am pretty sure it is custom-made Lanvin. She looked amazing and it was so nice to see her up on the stage again, even if she wasn't nominated - I am sure she will be again next year. Adele definitely wow'd in this gorgeous long Jenny Packham dress, a lot of people were disappointed she was wearing black, but I think she suits it so much, her make-up was just as beautiful. I was so happy she won for best song and her performance was effortlessly fabulous, and as for her speech, could she be any more cute and British? she did it for us Brits, that's for sure.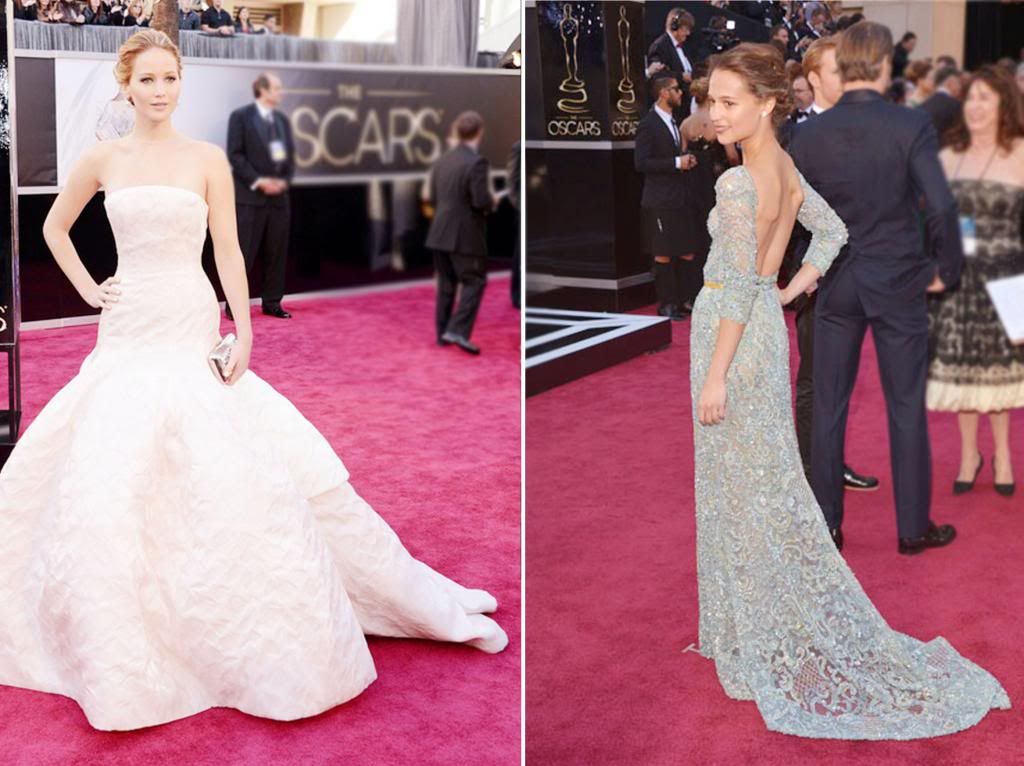 How great is Jennifer Lawrence? I was so pleased she picked up best actress, seriously she was great in Silver Linings Playbook, so definitely deserved it. She graced the carpet in a very puffy, but elegant Dior Couture gown which complimented her pale complexion beautifully. Alicia Vikander's Elie Saab dress was probably my favourite, powder blue is set to be big this spring/summer, and the intricate detailing was impeccably tasteful.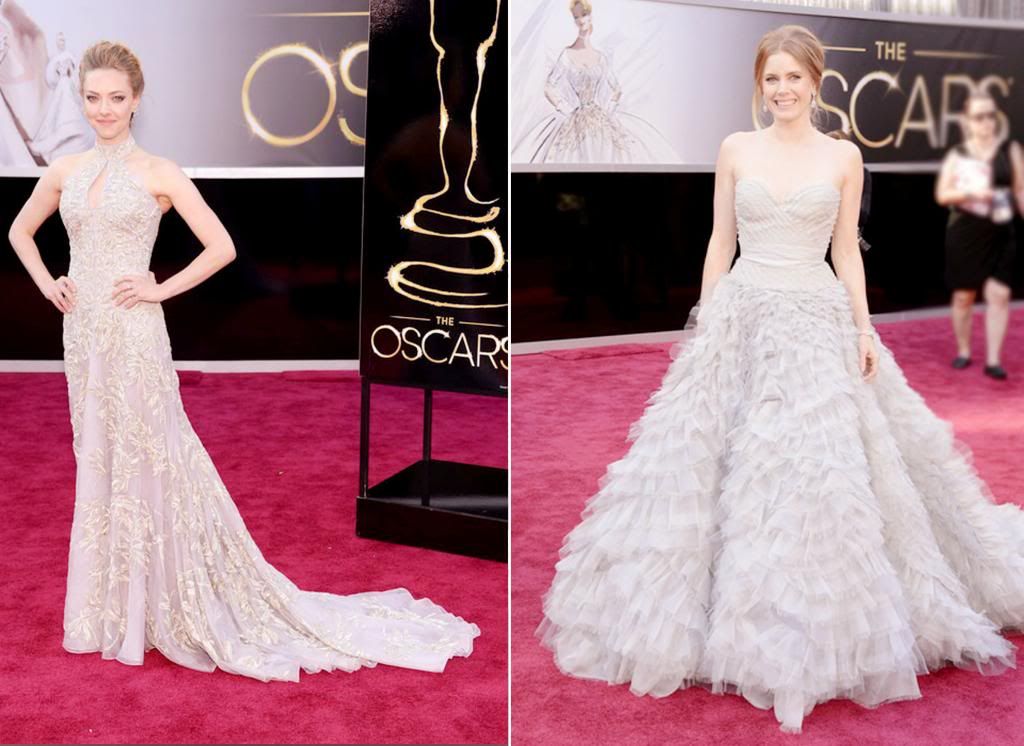 Amanda Seyfried rocked this Alexander McQueen Gown and Amy Adams looked stunning is Oscar De La Renta - I am really loving the dusky pinks and nudes this season.
Who was your favourite at this season's Academy Awards?
photo credit: pop3x, lifeisact