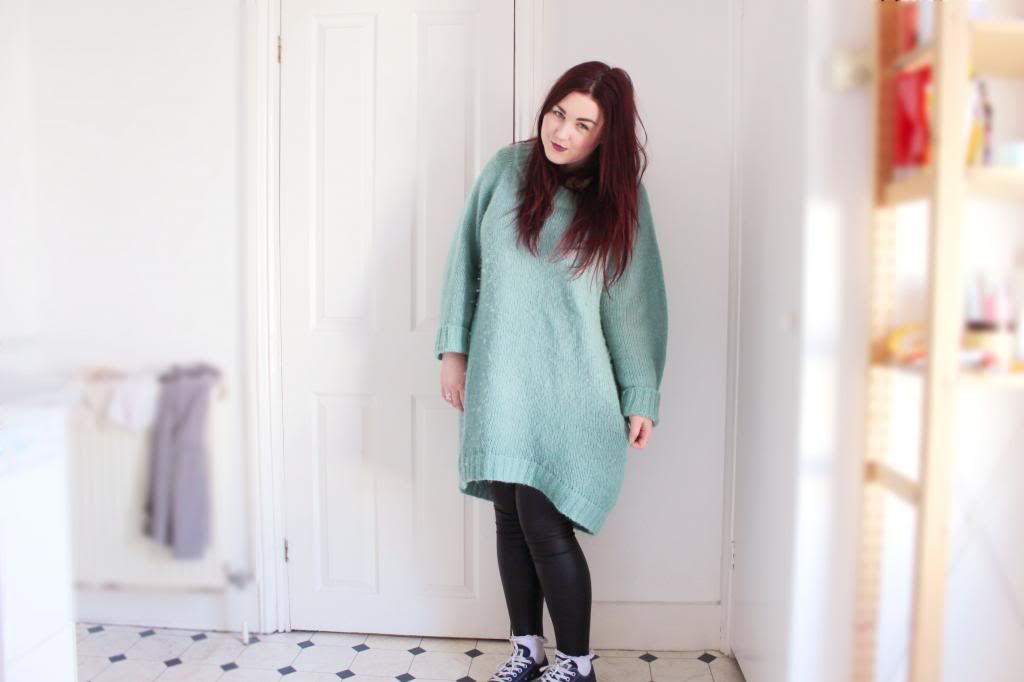 jumper: monki, leggings: primark, socks: topshop, shoes: converse
My fingers are so cold they resemble icicles. I have just got home from a day running up and down Oxford Street, getting annoyed with people and buying things for my photo shoot that I am doing on Monday... as well as a few candles for myself of course. I cannot go to Primark these days without picking up candles, it's a little absurd. Since the weather has been ridiculously cold these past few days, snow in May, really England? I haven't taken off my big jumper dress; it's way too cosy. I also love the colour!
I am finding it so hard to blog all that I want to post lately, my final major project is taking over my life and I am trying so hard not to have a breakdown. I can't wait for the finished product though, I hope it all comes together nicely.
Weirdly, I have been compiling a mental note of all that I wish for on my birthday - my birthday is in April. We're still in March, what am I thinking? I blame Selfridges and Jo Malone mainly, but It's my 21st... I am a little excited, although I am in Uni that day... can't have it all eh?