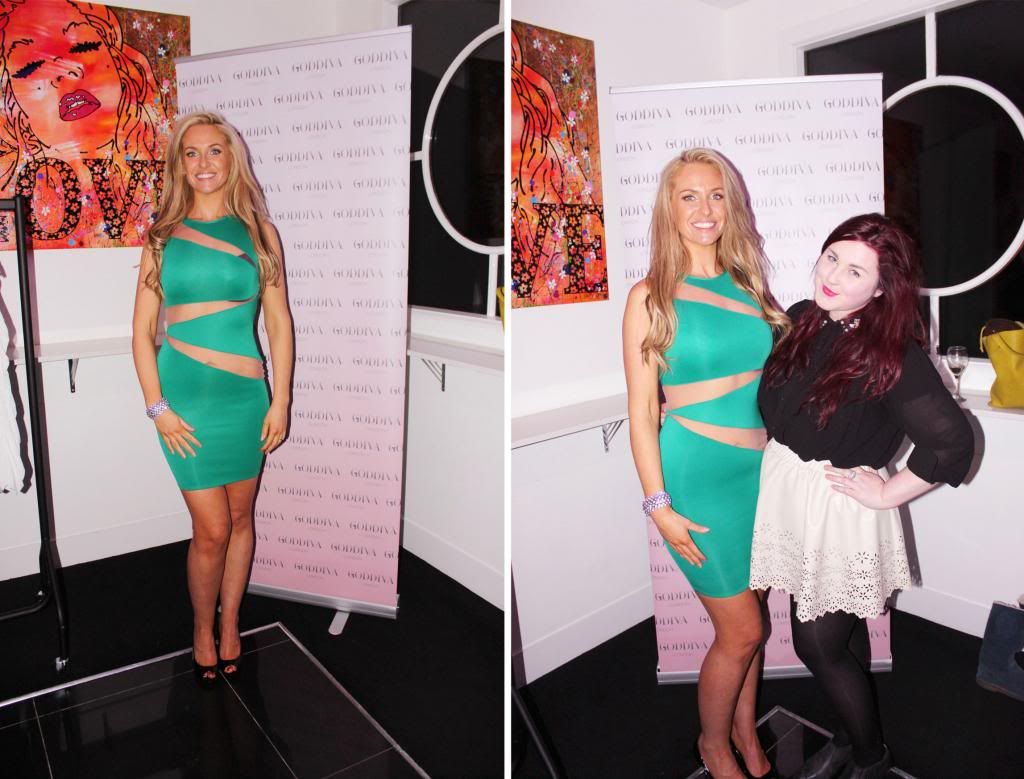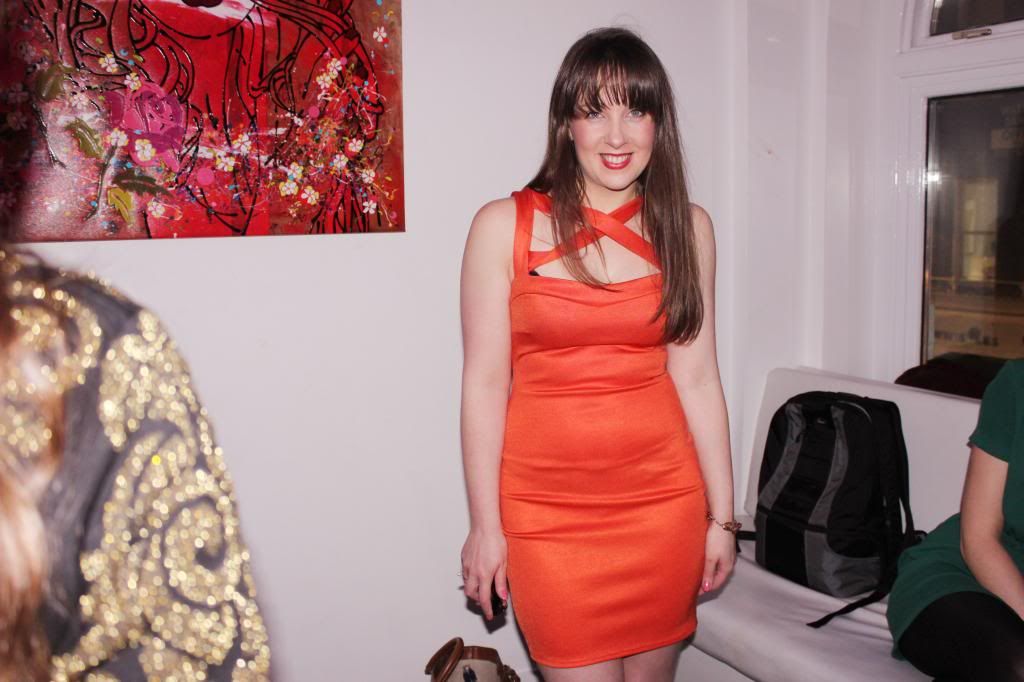 The lovely Sarah-Jane from Lush
On Tuesday evening I attended the launch of Big Brother Tv personality, Josie Gibson's fashion range with Goddiva. When I walked in I was greeted by the ever-so-lovely Red Hot Pr ladies offering to show me round the collection. Josie has lost an incredible amount of weight since first hitting our Tv screens in 2010, so it's no wonder her collection was full of figure-hugging bodycon dresses. If you've got it, flaunt it I say. Unfortunately I don't have 'it' so although some of the dresses were incredibly gorgeous (
this one looked great on
), I wouldn't feel comfortable wearing them, body con is not very complimenting for my shape.
Josie is by far the biggest babe and greeted us with a casual bristolian ' alright mate' which instantly put me at ease, thus we spent the whole evening drinking wine and chatting a lot about hair, clothes and general 'life of a girl' bits... including visible panty lines (
bodycon does not do our underwear any justice
)... I know, such girls eh? It was great fun, I had such a lovely time, she is such a down to earth personality.
If you love bodycon and have a wonderful shape to show off, you should try on some of these dresses, they're great quality and not overly expensive for a night out budget. The collection combines Josie's love of bold colours, bodycon dresses and flattering maxis with Goddiva's traditional glamourous styling.