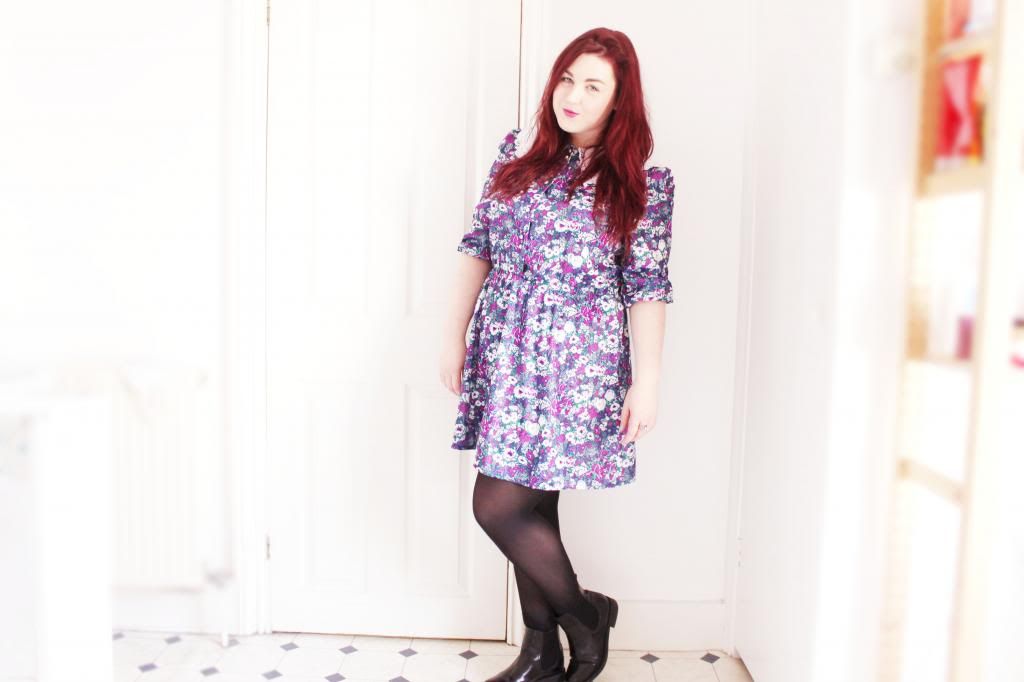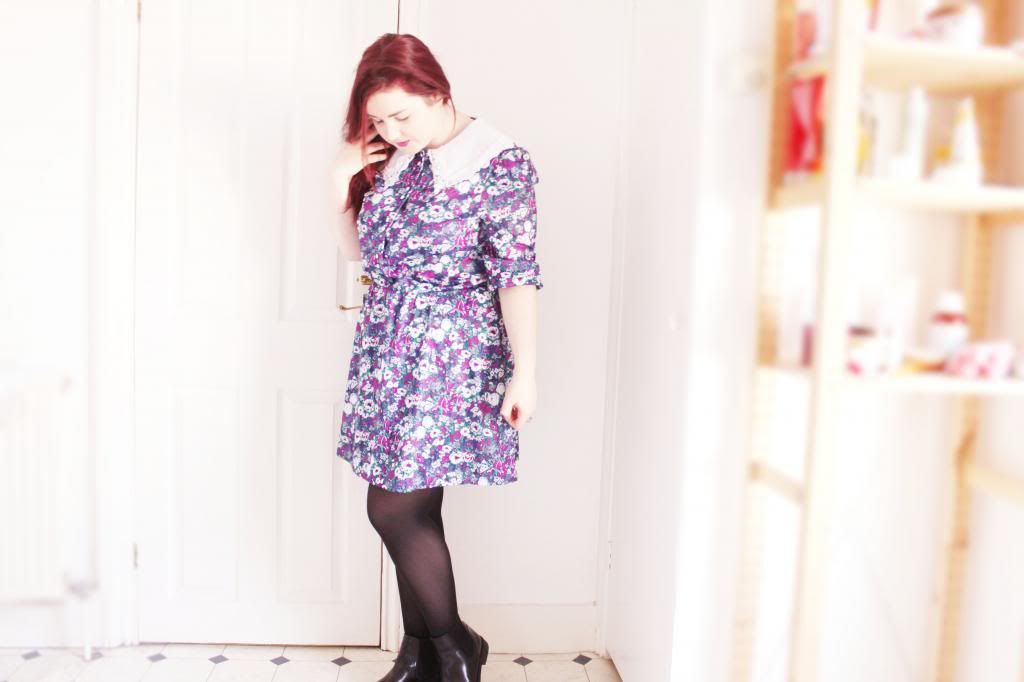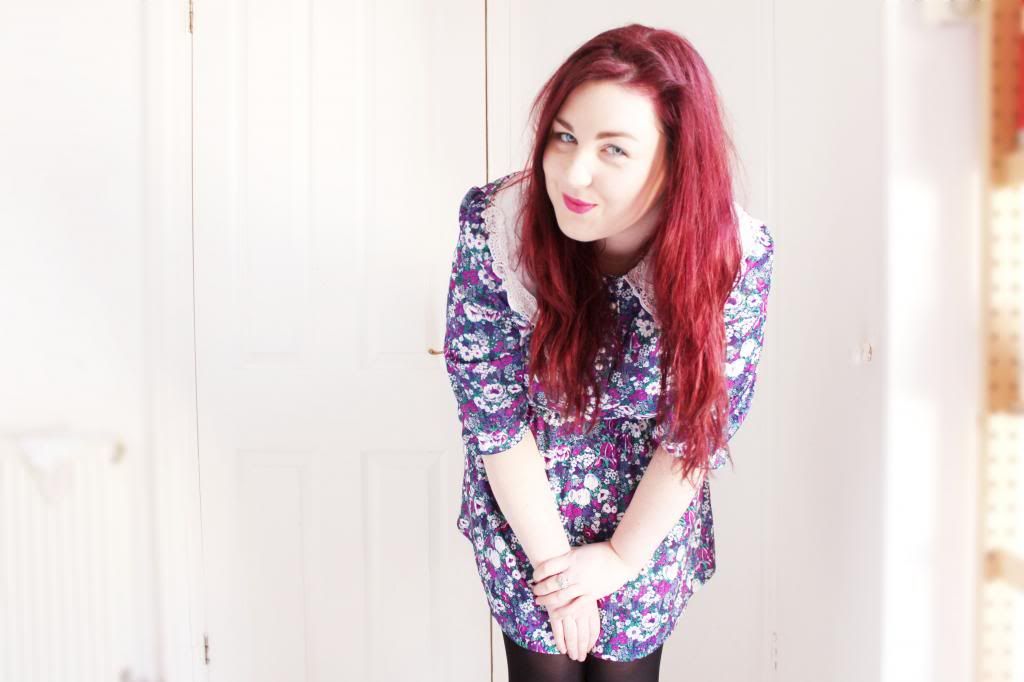 dress: kiss me quick boutique, boots: asos
This is my new dress, isn't it ever so pretty? I had one very similar last summer which I wore to death and sadly after a fair few months it's life ended and holes after holes started appearing, I was so upset because it was by far my favourite day dress, thus I was elated to find one very similar recently.
Kiss Me Quick Boutique
is a website that sells second-hand thrifty and vintage items, I first discovered this site many years ago after searching for a new winter coat. I still have that coat today and it is still one of my favourites. I very rarely buy anything online because I never know if it will fit me, I don't think I have a dress size because measurements change from shop to shop. Thankfully both of the dresses I bought fitted perfectly, and the best thing? they're both floral and were complete and utter bargains. I think this dress turned out to be £11 as they were having a 20% off dresses all last weekend.
I love the bib collar too, oh so very me. I am such a cliche.
The weather in London has been glorious today so I decided to procrastinate further over work and take a late morning stroll into town with my housemate. We went for a light lunch and went shopping for essentials. Yes I call Barry M Gelly nail polishes essentials ;) Talking of said nail polishes, they are super pretty and I can't wait to feature them on here to show you... I know they are doing their rounds in the blog world, but hey ho what can a girl do?
Now I really must get back to my work, somehow I am meant to be producing a whole magazine...