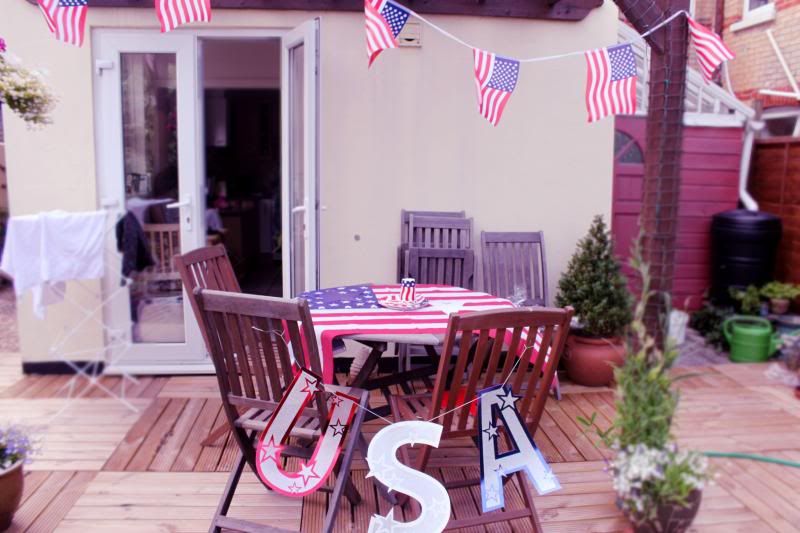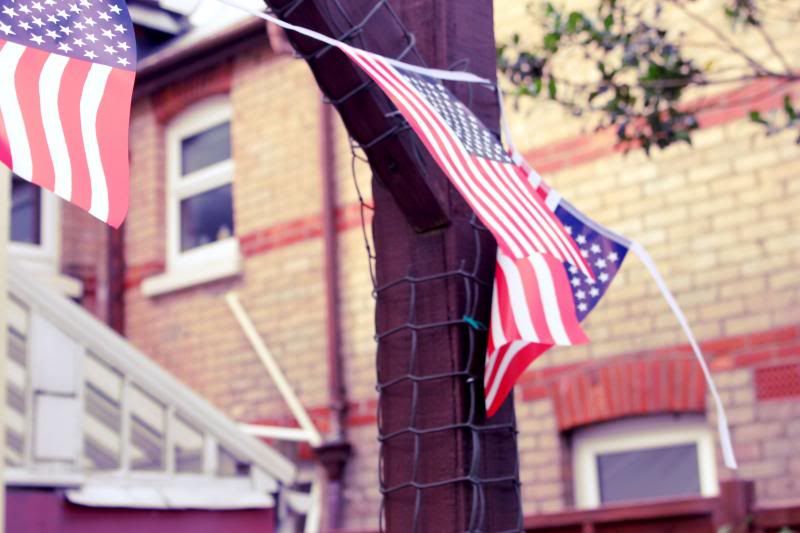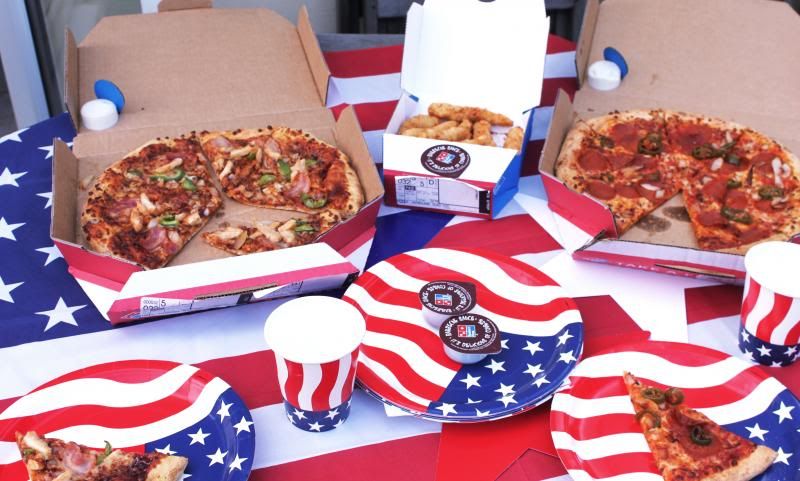 What better way to get back into blogging than pizza? And what is even better is that I could incorporate an American theme. Anyone who knows me knows I am a huge America fanatic, I love the accents, the skylines and more importantly, the food. I went to NYC in April and happily gorged on all the American treats available to me. Funnily enough though, while I was over there I didn't once eat Pizza, so it was great to find tastes of America on the Domino's pizza menu. This meant one thing and one thing only. It was time to indulge in a pizza takeaway. I even wore my American basketball jersey!
A friend of mine and I decorated her garden with an American theme and didn't waste any time digging into two pizzas (thank goodness for 'Two for Tuesdays'). We opted for the American Hot and Texas BBQ, as well as some super yummy chicken strippers and cookies for desert. We were thoroughly spoiled with calories, that's for sure! We also had a little fun with a quiz about the USA and I set us the challenge of naming as many States as possible... this was great and I actually know more than I thought. Now for visiting them all... that would be a dream.
How many American States can you name?
*sponsored post: pizza courtesy of Dominos