When the John Lewis Christmas advert comes onto my television screen, in that very moment I feel all warm and happy, and I know that the festive season is most definitely upon us. I always have loved John lewis, especially their home collections. Every Christmas I like to add those special touches to my bedroom to really get me in the festive mood. When I was younger my Mum used to buy us our own little LED-lit trees to put on our window sills to decorate. As I have got older I don't have my own tree, but I love to decorate my room a little bit so that it becomes my own little Christmas grotto. This is where I will dig out the fairy-lights, any little ornaments I have and a festive scented candle (last year it was Christmas Cookie, and this year I think it will be Salted Caramel or some kind of spiced candle that really infuses that Christmasy, wintery smell).
I have been looking on John Lewis recently and have put together a little spread of some of my favourite Christmas products to inject that festive feeling into my boudoir. Some of them are super pretty and really could be left up all year long, got to love multi-usage eh?!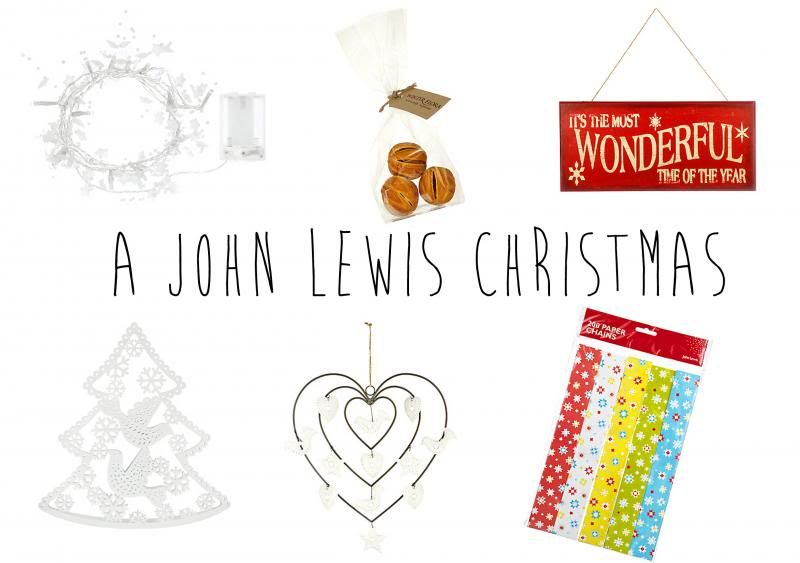 Do you inject a little bit of Christmas in your room during the festive season?