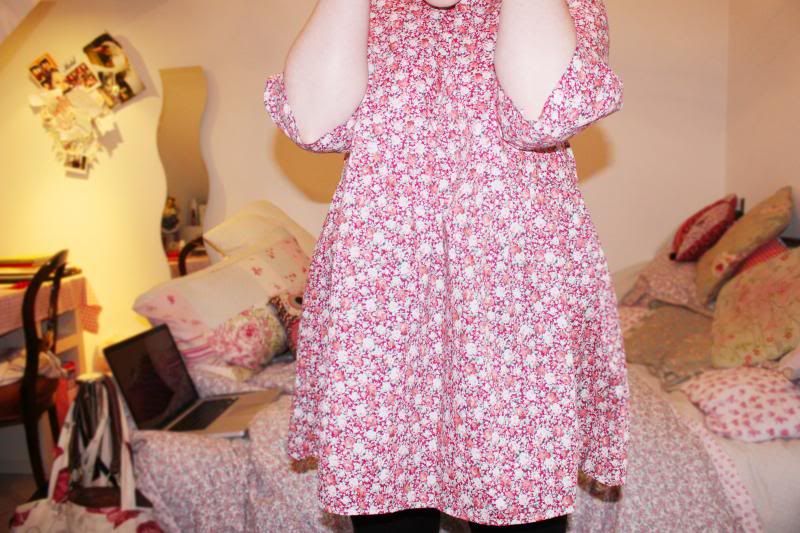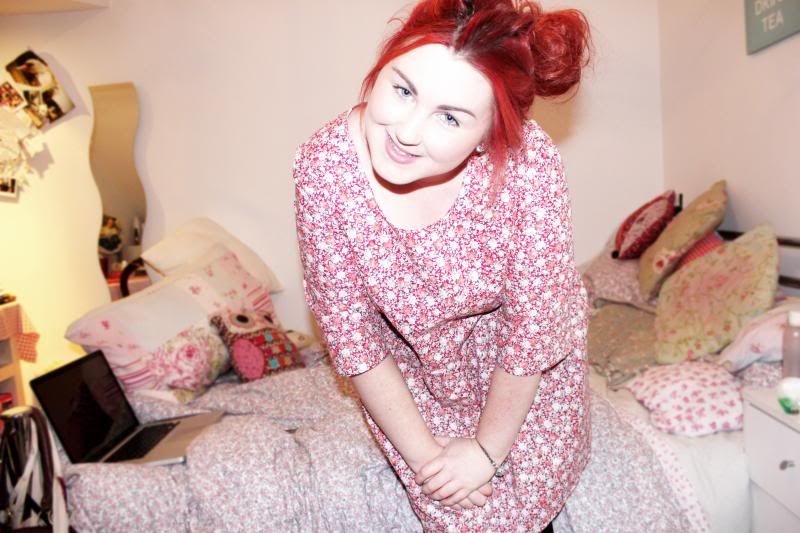 Hooooray! I'm back, and I promise that this time, it's for the long haul. I was going to wait until I purchased my new lens, but the #bbloggers chat yesterday motivated me to post sooner. Although, I do have to apologise for the quality of my photographs for the time being, focusing is really hard without auto-focus working, so they are a little blurry. I should have my new 50mm in the next couple of weeks, I am super excited!
This was the dress I have been dying to photograph. The lovely Rhiannon from Vintage Style Me made this to fit with her lovely floral wine coloured fabric - isn't it just lovely? I am now after at least three more in different patterns, I am constantly eyeing up the tartan one! I really like smocks, although I must confess, they aren't the most flattering for my body shape, but who cares? They'e super chic, super comfy and flipping easy to put on; which lets face it, we're all a little lazy sometimes aren't we?
A bit of Floral-Etiquette news, as I don't think I've announced it on here yet, is that I have been hired (on a freelance basis) by The Bohemian Collective as their content writer. I am thrilled to work with such a great brand who I have supported ever since the get go, as well as work with my dear friend Faye! It's all very exciting and I cannot wait to share the new collection with all of you when it's launched. Other than that I am still working mundane jobs to scrape funds together, I am applying for every job going in London and getting no where. I am pretty fed up I must admit. I feel utterly lost and confused and am trying to keep my spirits up, telling myself that I only have to hold out until January. I just hope something does crop up in the new year.... But anyway enough of the dull, depressive stuff and back to jumping on my bed in this pretty number!
Gosh, these photographs really highlight how bad my hair is, ooooops please forgive a lazy lass! I do hope everybody is well, I will be stalking y'all all evening now I have some free time!