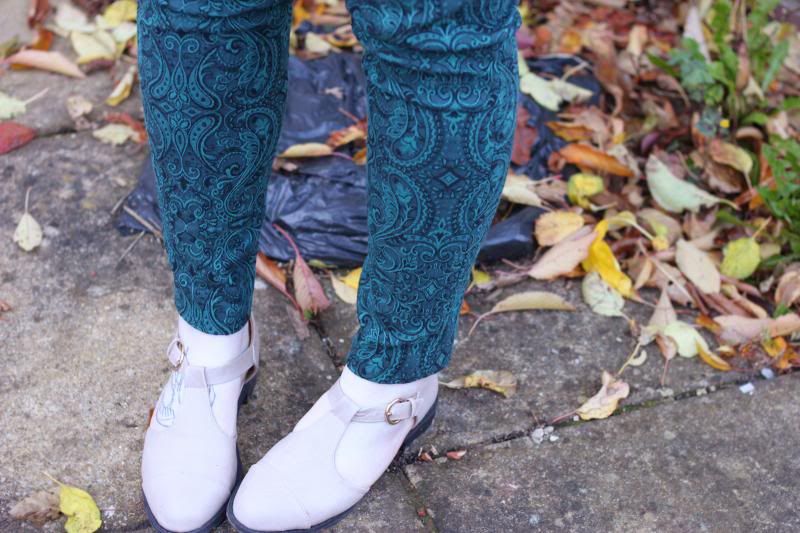 TOP: MONKI | TROUSERS SHOES AND HAT: PRIMARK
I feel really frumpy in this outfit, but love it at the same time because it's super easy and comfy and I've become pretty lazy recently when getting dressed. I have attempted to photograph these trousers on three different occasions, and all three attempts just didn't work. I usually wear them with this top but in cream, however after a disastrous time with the iron, I could't wear it. The weather is getting super chilly which means I get to wear my favourite fur hat which I picked up in Primark a few years back, I don't usually suit hats but this is the only one that looks semi-ok and keeps me super warm.
I find it quite funny how my feet blend in with my shoes when not wearing them with tights or socks, I cannot actually believe I am that pale - well I can, but y'know I look a bit ill. These are definitely my favourite pair of trousers at the moment, I seem to be wearing them non-stop, although in hindsight they probably need rolling up a little bit due to my stumps of legs. I also really like the flower cut out shapes on my top, I am still dying to get my hands on it in black but I am pretty sure it has sold out. It's one of those items that you need in every colour due to it being super easy to throw on but makes a simple ensemble look a little more interesting.