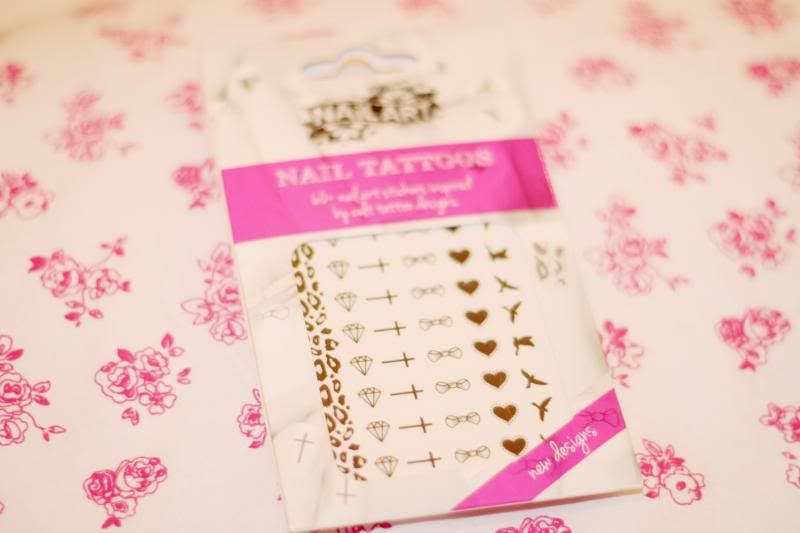 Models Own Utopia has to be one of my favourite nail polishes of all time. It's a beautiful grey-lilac shade which is simply beautiful on its own, however it makes the perfect base for nail art. I usually add a layer of glitter polish over the top to get myself in the festive mood, however this time I decided to use it as the base for playing with cute little nail tattoos. I received this set from Nail Art in my Motel goody bag via their latest event. You get 60 in a packet and since they retail for a mere £5.99, I don't think this is a bad deal in the slightest. I'm quite lazy when it comes to my nails so these really work well for me for a quick manicure fix that adds a little more depth to my everyday ensembles.
I quite like using them on my accent nails for the more simple-chic look, but I am going to try them on every nail next time. They are super easy to work with as they are just little stickers - no water involved - lil' beauties. I seal them on with the Seche Vite top coat and with this particular manicure they lasted a good week before they started to look a little tacky against horribly chipped polish. I am yet to try nail decals but feel that these are just so much easier to use; the only negative is I wish there were more designs.
Have you tried nail stickers/tattoos yet?