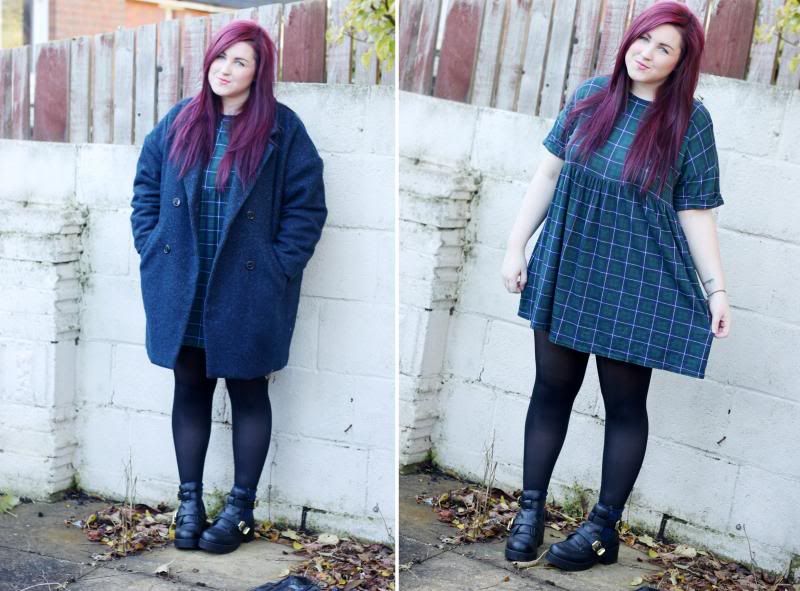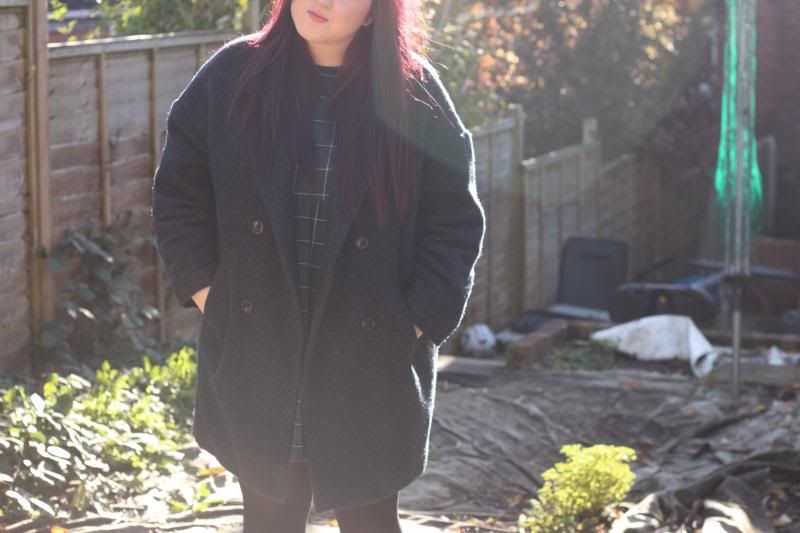 COAT: MONKI | DRESS: BOOHOO | SOCKS: PRIMARK | BOOTS: NEW LOOK
I have finally succumbed to the tartan trend and invested in this lovely tartan smock dress from Boohoo. I actually wore this outfit yesterday for a lazy Sunday afternoon walk into town while the weather was half decent, today it's been horribly grey and drizzly making outfit photos more difficult to do. This is my winter coat I have been banging on about, I absolutely love it. Although it's probably not the most flattering on me due to it's very oversized nature (this is a medium), I just really like how cosy it is - perfect for wrapping up warm in the winter. I also adore the tweedy navy material, it goes with literally everything I own which is another bonus! I bought this when Monki had 25% off winter garments, which made it a bargain also!
As you may tell, I had my hair done yesterday. I usually go darker for winter and more red in the summer and I am really happy with the outcome. It's a plum/violet shade which I personally think makes me look a lot better as opposed to my usual coppery look. I also feel it makes my rather disgustingly damaged hair healthier... It still needs a chop but I keep putting it off because it needs quite a bit off the ends *sigh*.