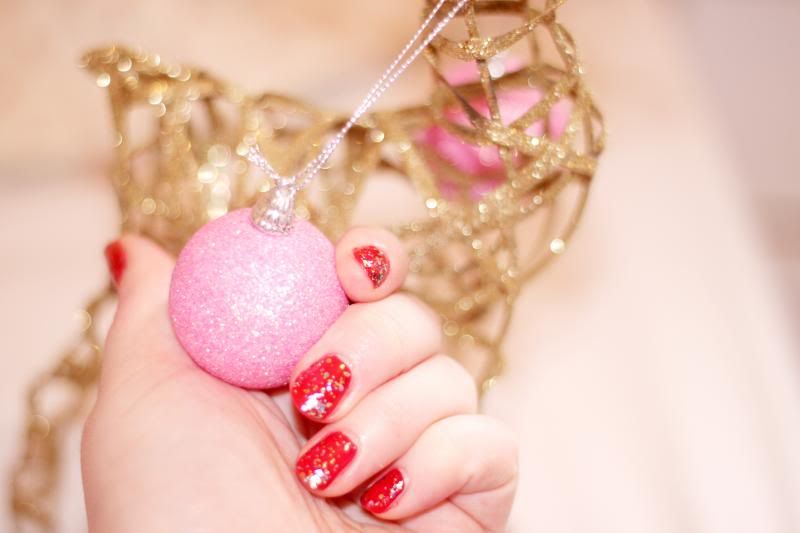 MODELS OWN RED ALERT AND IBIZA MIX
I just wanted to wish you all a very happy Christmas for tomorrow and hope you are having lots of fun enjoying Christmas eve's festivities. I know I have already indulged in lots of yummy foods and a few G&Ts to prepare myself for tomorrow. Despite recent ups and downs I am very happy to be home with my family and truly miss the ones I wish I could see at Christmas.
I have spent my day preparing and pampering and listening to Fairytale of New York on repeat. I have tidied my room, put fresh sheets on my bed, lit Yankee's Christmas Eve candle and of course painted my nails. I am rubbish at nail art on myself (and I lack the certain tools that all you cool kids have!) so I decided on a simple bit of festive red and glitter. Pretty simple but perfectly effective I think...
I hope you all get lots of lovely things tomorrow, eat horrendous amounts of food and neck a few strong drinks to get you in the mood! I look forward to reading all about it post the big day! Also everyone tackling the sales, enjoy! I know I plan on veging out on Boxing day with my plastic at hand for all the final online reductions. It beats heading out in the rush that's for sho'!
Peace and love always!