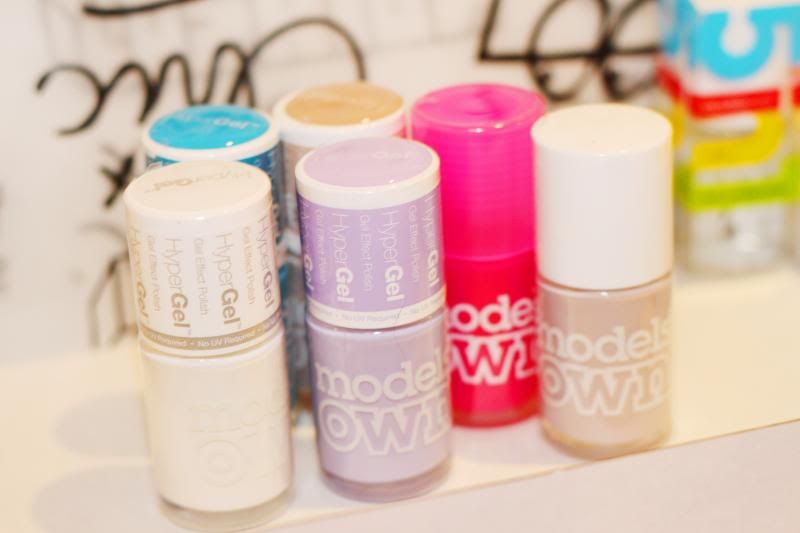 WHITE LIGHT HYPERGEL | BLUE GLINT HYPERGEL | LILAC SHEEN HYPERGEL | NEON BUBBLEGUM | NAKED GLOW HYPERGEL | UTOPIA | 5IN1
I love a bit of Models Own as much as the next girl, but what I do love is indulging in their 50% sale. Now, I am totally justifying this as necessity purchasing because my nail polish collection was needing a little TLC. Many of my favourite polishes had lost their pigment, or had gone gloopy after years of lovin' so it was time to refresh my collection. The majority of my nail polish collection is Models Own I must confess - it's probably one of my favourite brands simply because I love the colour choice and staying power + their affordable pricing.
As of tomorrow I am officially -temporarily (I hope!)- unemployed so I couldn't go too polish crazy, but I did pick up some shades I had been lusting after for a while, and shades that my Mam couldn't get hold of around Christmas time. All of them are totes new shades for me, apart from Utopia which is a shade I constantly re-purchase because it's one I wear regularly, so I am excited to give them a test run. I need to paint my nails tonight and I think I am going to go for neon pink as I have a party tomorrow and I think it will give my all black ensemble a nice pop of colour... I am sure some will end up being swatched on the blog soon too! Especially the new HyperGel polishes which I am super excited to try because I've seen only great coverage on them already.
Did you buy anything in the 50% sale? I know it took me over an hour for my order to go through due to the sheer volume of people trying to access the site. We all love a good ol' bargain don't we?