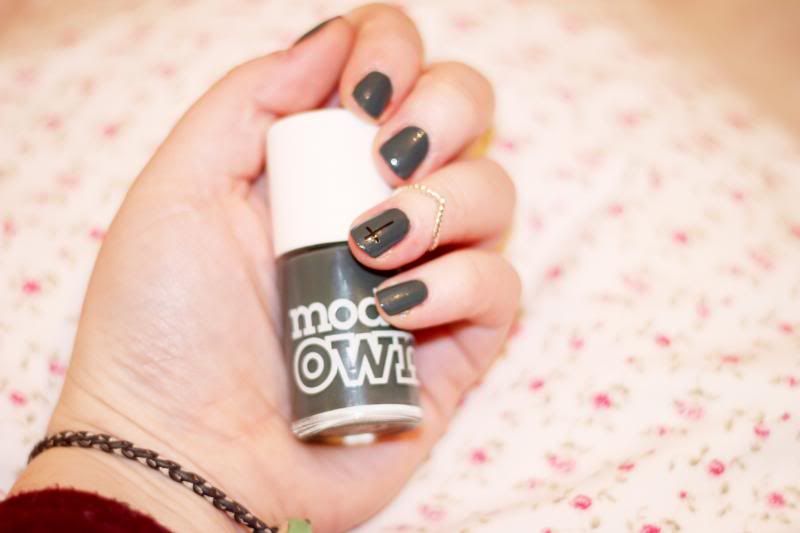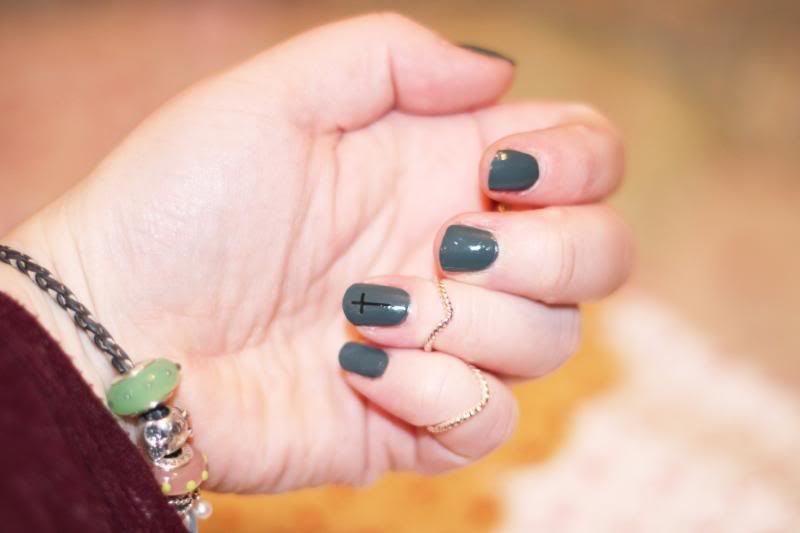 MODELS OWN MOODY GREY | CROSS NAIL ART TATTOOS* | REGAL ROSE RINGS
I received Models Own 'Moody Grey' in my stocking at Christmas and have found it to be my nail colour of choice lately, it almost has a dingy green tint to it in some lights which I actually quite like. It really compliments my more vampy sartorial choices and looks great with some accent nail stickers - which reminds me I need to purchase many more nail decals. I am so lazy with nail art but these are super easy and add that little something extra to any manicure!
I am so excited for Models Own 50% off sale I find myself getting rather impatient! If you don't like their
FB page
, you should do so - they need to reach 250000 likes before their sale launches! Each year I fully take advantage of the great discount and revamp my nail varnish collection. There are so many shades I am looking forward to hopefully purchasing, as well as repurchasing already owned loved shades because they're getting rather low and gloopy. I am hoping to get the new Hyper Gel polishes too because they look super pretty and of great quality!