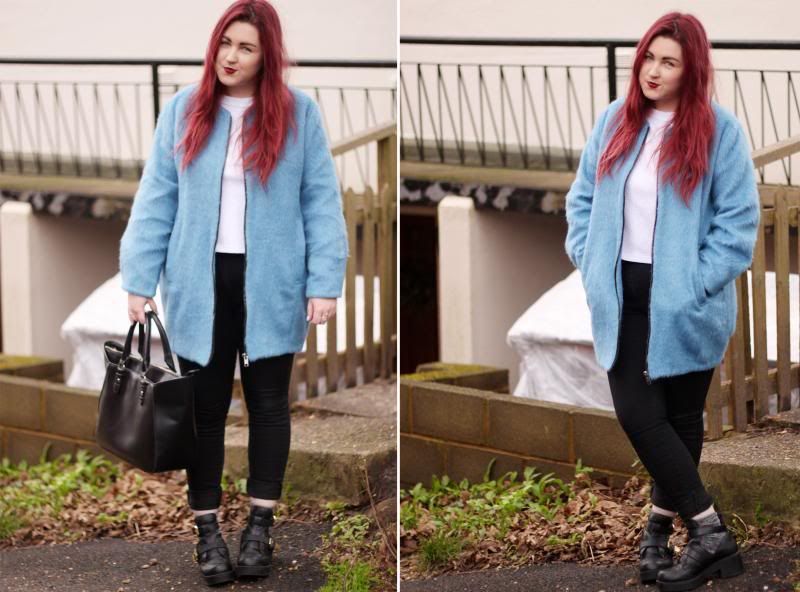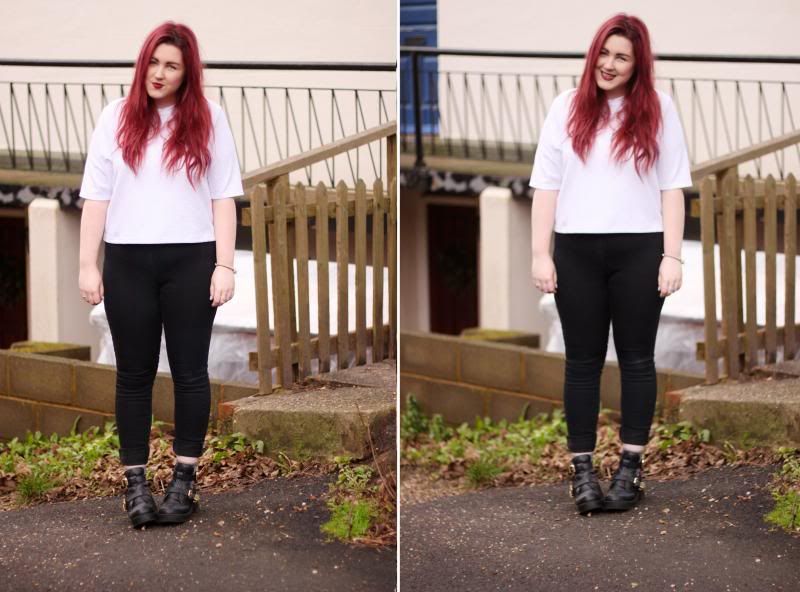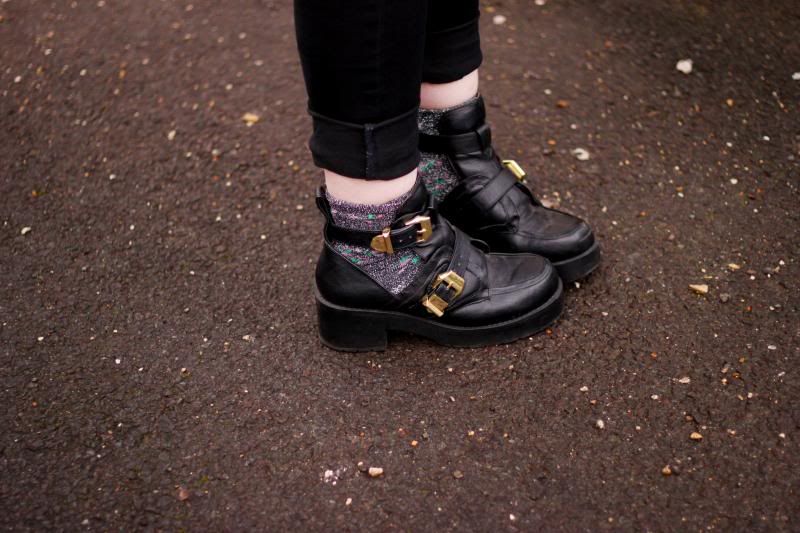 COAT: TOPSHOP | TOP: TOPSHOP | JEANS: F&F AT TESCO | BAG: ZARA | SOCKS: TOPSHOP | BOOTS: NEW LOOK | RINGS: PANDORA AND REGAL ROSE | NAILS: MODELS OWN BETH'S BLUE
This is my first outfit post of 2014 and it's a very blue one. Rather appropriate fitting for the January blues I feel... I am literally in love with this coat and have been waiting for the miserable weather to pass so I can wear it, it's not really suitable for the drizzles of English weather is it?
I do apologise for my wonky jean roll-ups... I'm such a shambles and clearly cannot dress myself. Well it is Sunday and I'm still recovering from my long stretch at work so that's my excuse. I also cannot get enough of wearing these socks with my cut out boots, they're so pretty!
I feel I have so much to catch up on today - applying for jobs and generally trying to organise my life. It's also the Golden Globes tonight and I haven't missed them for the last three years, however I am worried I'm not going to be able to keep my eyes open! Maybe I will watch the red carpet and then the award show tomorrow.... but I do want to see Meryl and all the wonderful award show ensembles. Will you be tuning in?