I've been undecided -until now- as to whether I was going to do a 'what I got for Christmas' type post, but since delving into all of yours (and thoroughly enjoying them because I am super nosy) I thought I would also opt in. I know we all say it, but I am in no way bragging and just wanted to share with you some of the lovely things I received - I was a lucky girl and wanted to share my joy! Not all of my presents were photographed because it's a week after the event and everything is scattered around the house, and well, I am incredibly lazy so gathering it all together and bringing it upstairs would be a strain... OK that sounded ridic, but ya get the idea. I didn't ask for anything extravagant this year, all I really wanted was some new rings as I had lost the majority of mine, and so some little beauties were sent in link form to my mama and voila! I really love my Pandora bracelet and always eyed up the ring to match one of my charms, consequently making me extremely happy to finally receive one - and it hasn't left my finger since (except for baths, obvs!). My friend and ex-housemate always used to get her jewellery from Regal Rose and when I snooped on her collection I instantly knew why - and knew immediately that I needed to start my own collection; so here we have it... one of many more to come... hopefully!

The H&M jacket was slightly expected as every single time I stepped in store I tried it on and couldn't decide whether to part with money for it, but I am so so glad my mama spotted how much I loved it and went back and bought it for me. What a gem! Pretty much all of the other little bits had been mentioned in passing and were on my list, so I very much enjoyed unwrapping them. I had needed some perfume for a while for daily use as i've been getting too carried away with my bottles of Jo Malone that they are slowly vanishing. I was so pleased to discover my friend had got me some Soap & Glory perfume because I love Soap & Glory but never knew they did perfume, it smells quite good too!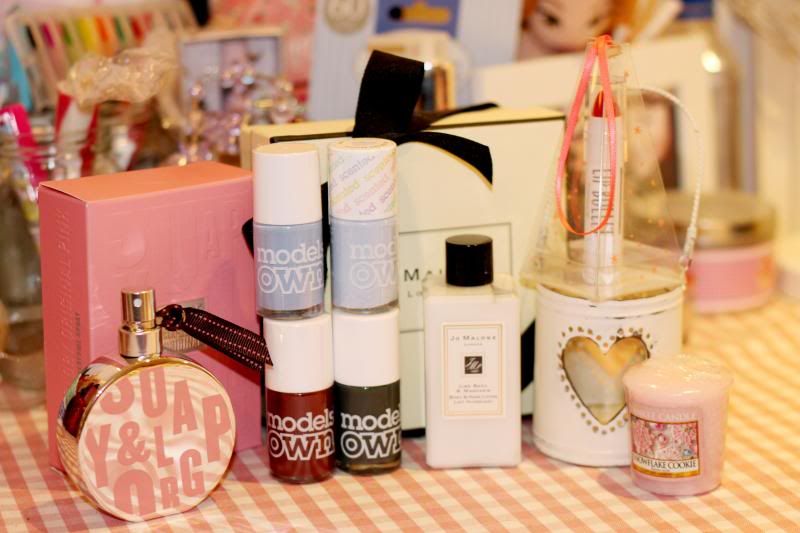 SOAP & GLORY PERFUME | MODELS OWN NAIL POLISHES | JO MALONE HAND CREAM | TOPSHOP LIP BULLET | TEALIGHT HOLDER | YANKEE SNOWFLAKE COOKIE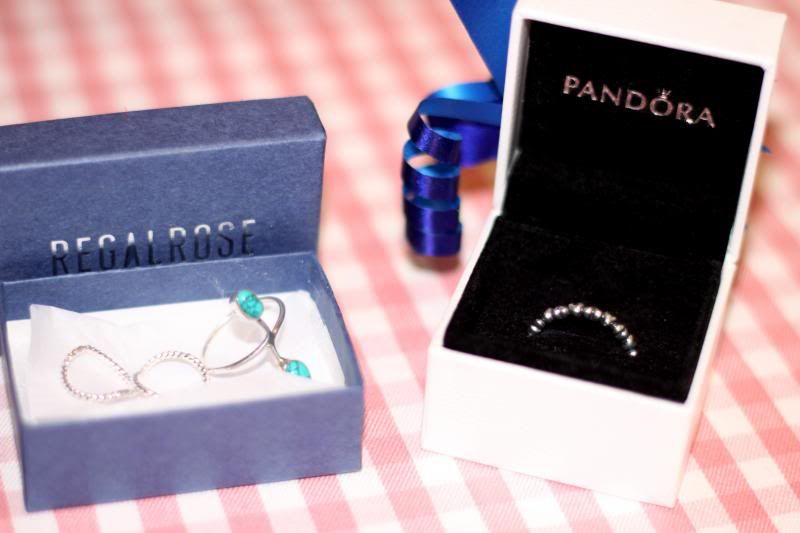 REGAL ROSE ABOVE KNUCKLE RINGS AND GEM RING | PANDORA HEART RING
TOPSHOP FLORAL LUREX SOCKS (SWOON!) | RABBIT NIGHT LIGHT (DOUBLE SWOON!)
H&M FLUFFY CARDIGAN/JACKET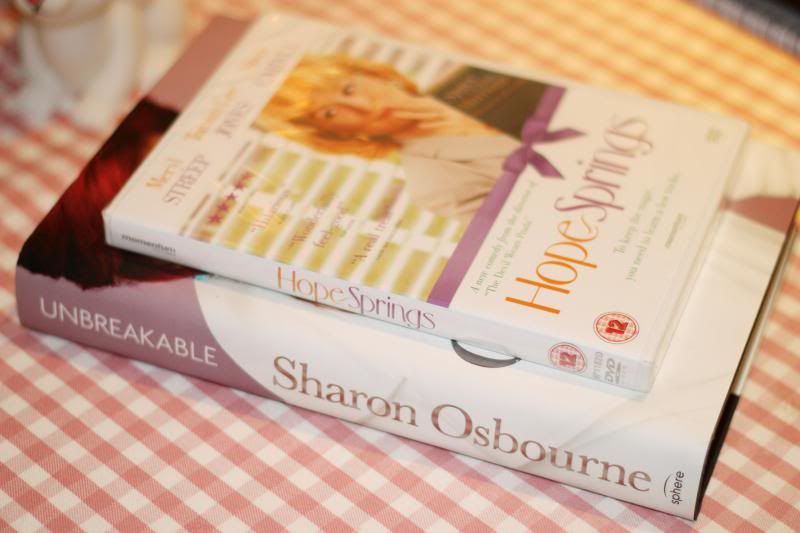 HOPE SPRINGS DVD (YAY MERYL!) | SHARON OSBOURNE 'UNBREAKABLE'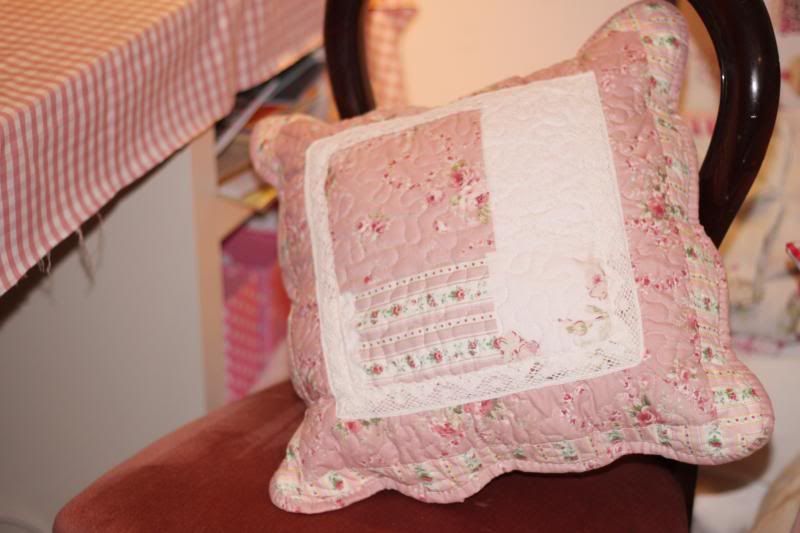 SHABBY CHIC CUSHION (LOVE!)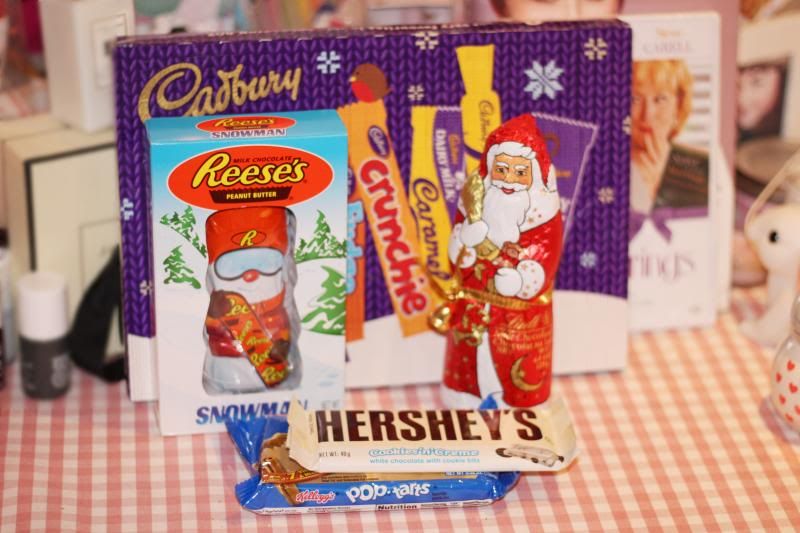 ALL THE CHOCOLATE... OH THE CALORIES
I'd love it if you all commented linking me to your Christmas presents posts (if you've done one), I am so nosey it's unreal! Blogger perogative?