So I didn't go too mad in the sales, actually I didn't really go mad at all. I found many quite disappointing this year which in a way was good because it stopped me spending unnecessarily. The things I did get though were worthy purchases and items that I had wanted when they were full-price. I also bought a few items that weren't in the sale but had wanted/needed and bought with my Christmas pennies so they were totes justified!
As the clock stroke midnight on Boxing day I was glued to my laptop eagerly anticipating the sales, mainly the Lush sale. Disappointingly the Lush sale didn't start until 9am the next morning, it was frustrating that there was no notice or hype like previous years so no one actually knew when it started. Due to this I missed the beginning of the sale and when I got to it at 9.30am a few of the things I had wanted were already gone. I heard they added more through-out the day but as I was out and about I still missed out. I did get some lovely bits though, and despite the uber long delivery delays I was very happy with what I ordered.


MAGIC WAND BUBBLE BAR | CHRISTMAS ANGEL | GOLDEN WONDER BATH BOMB | ROSE JAM SHOWER GEL | CINDERS BATH BOMB | SHOOT FOR THE STARS BATH BALLISTIC | MELTING SNOWMAN | CANDY MOUNTAIN BUBBLE BAR
Next up was a little trip into my local Topshop. After wanting a coloured coat for so long I finally picked up this baby. It was a hard decision between this one and the infamous pink coat, but realising red hair and pink didn't quite look right on me, I opted for the blue. It was reduced to £50 from £95 which is a total bargain - I was surprised to see it reduced as it will be the perfect coat to transition into Spring with. I was so gutted when I was initially scanning the rails to realise the only sizes they had were 6, 10 and 12 as usually I go for a size 14, but to my shock the 12 fitted perfectly and I had already decided it was going to be mine. I also picked up this slightly cropped white textured tee which looks great with high waisted jeans. I am loving this texture at the moment, it really adds some depth to a usually mundane outfit.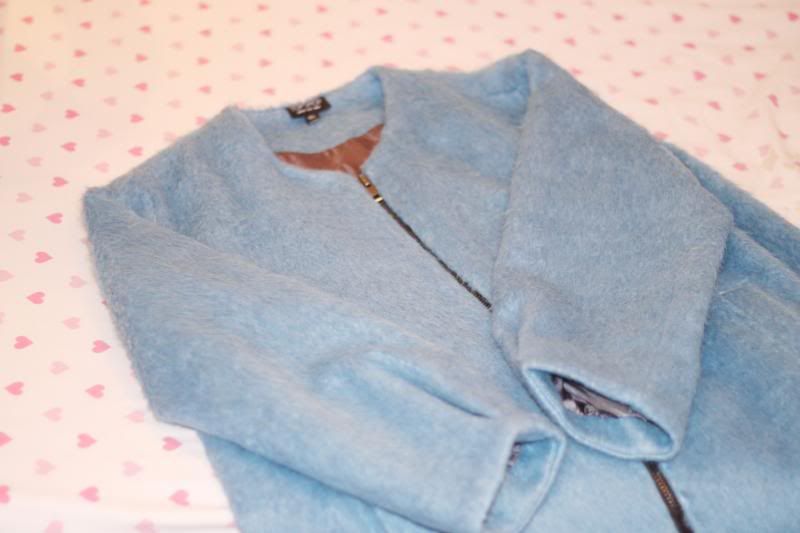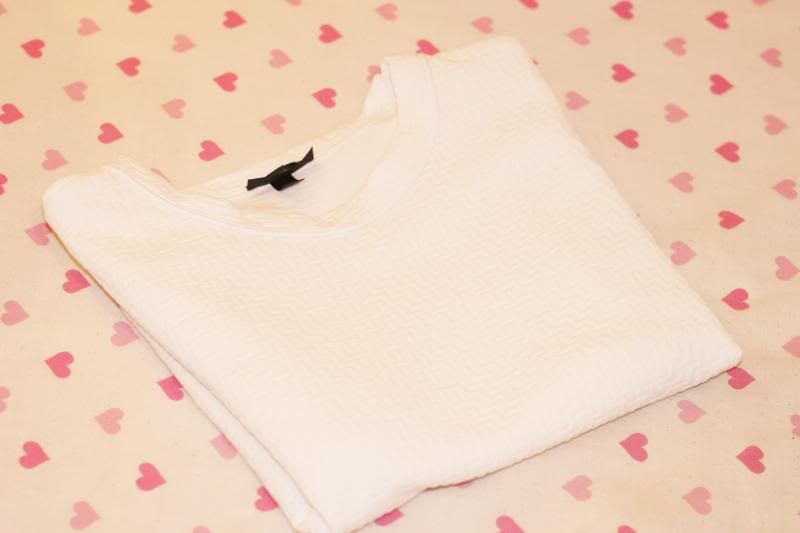 TOPSHOP BLUE COAT £50 | WHITE CROPPED TEXTURED TEE £12
The next items weren't actually in the sale (apart from the purse) but I desperately needed a new bag and when the bag from Zara I was going to buy hit the sale and sold out in the first few hours I decided to buy this full-price one instead. I really love the stiffness and boxy like shape and it has so many handy compartments! It's the perfect bag for city wanderers!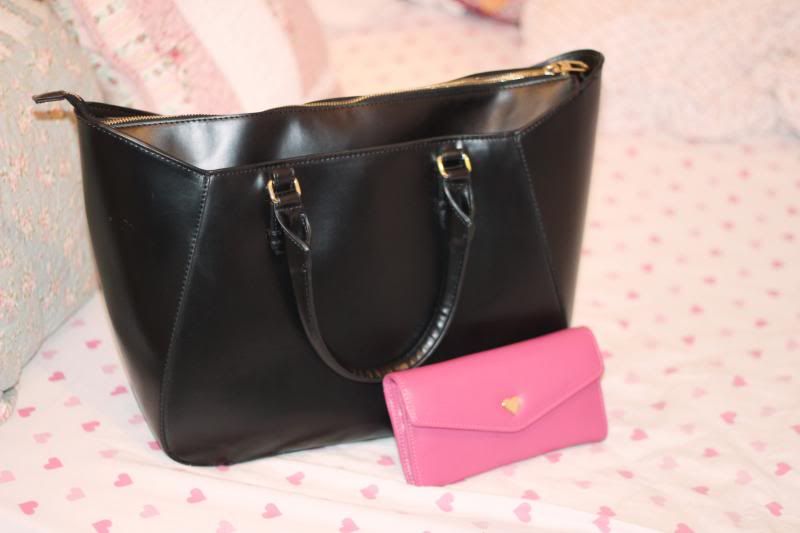 ZARA SHOPPER BAG £29.99 | ACCESSORIZE PURSE £7.50
This top was from H&M and it had been on my wish list for so so long. It's a similar texture to the Topshop white tee but is such a better length - it's more tunic like and looks great oversized with jeans or leggings and layers of silver jewels, perfect!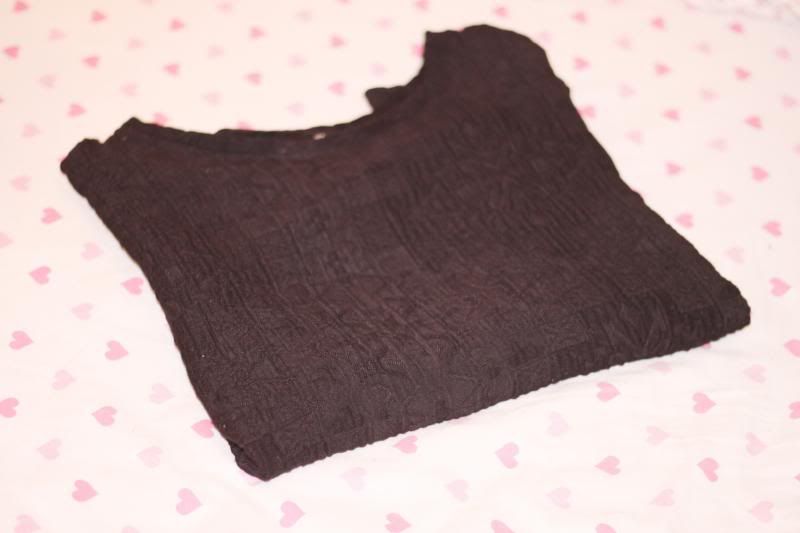 H&M TEXTURED TOP £29.99
Other than those little bits I've had to curb my spending, that is until Model's Own reach 250,000 likes on their
Facebook
and launch their 50% off offer of course!
Have you made any sale/post Christmas buys?