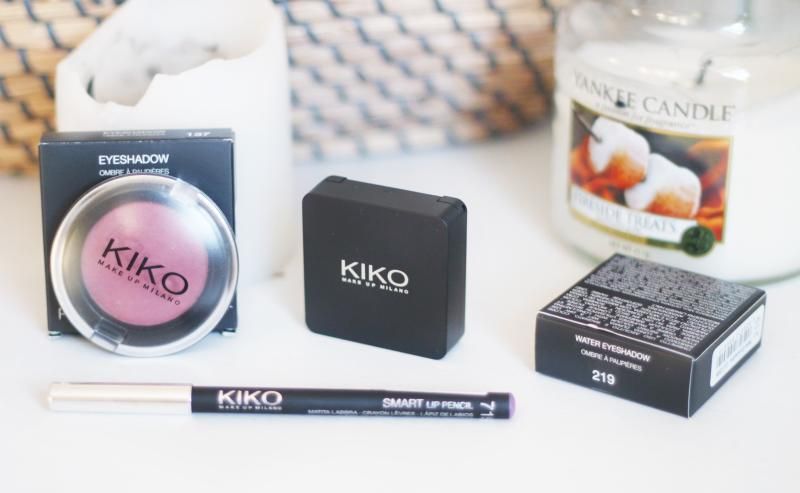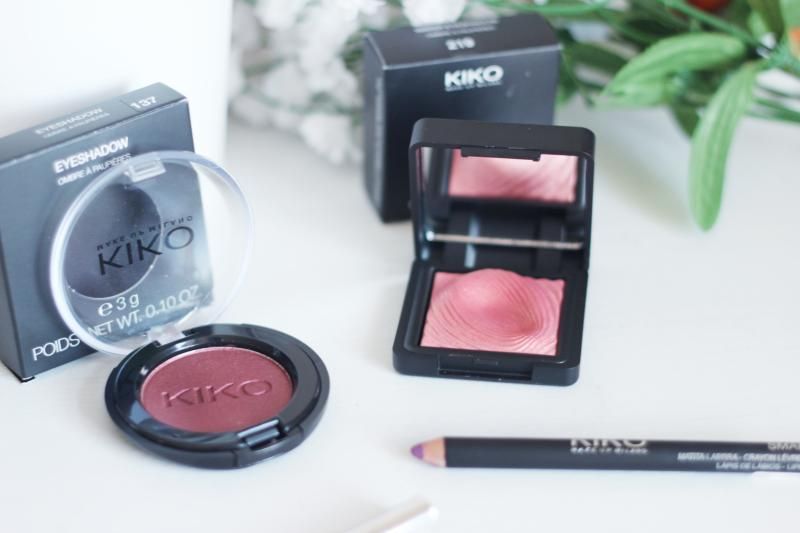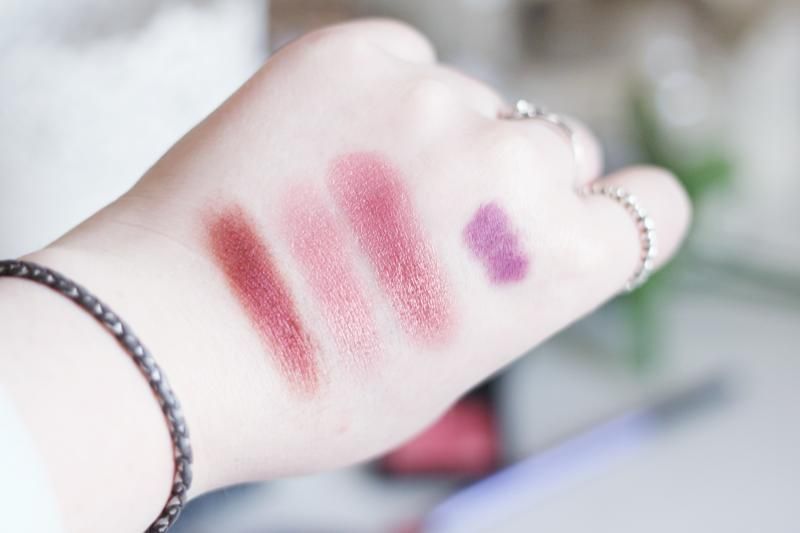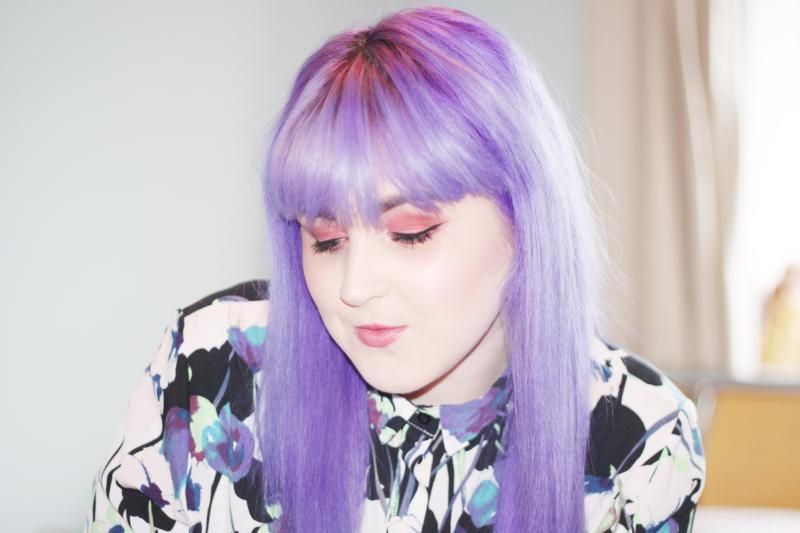 This is my first foray into
KIKO
make-up and I had to refrain from buying the whole shop. I have to say, it was Lily Pebbles who inspired me to pop in after watching her own haul and becoming super impressed with the quality of the make-up for the price, especially the eyeshadows. I have been searching for an eyeshadow similar to MAC's Coppering for a while, so I thought the 137 was a close enough dupe, however it isn't as burnt orange-toned as I had hoped so think I still may buy the MAC one. I also became instantly drawn to the water eyeshadows, which remind me a lot of the NARS Dual Intensity ones, where I opted for this really sweet rose-gold shade (219). I also mentioned during my purple lipstick post that I was in desperate need of a purple lip liner, so I picked this really basic pencil up in a complementing violet colour. This isn't the creamiest of pencils and I find it drags a little bit on my lips, but I can't complain because it was only around £2.99.
In terms of swatches, 137 is on the left, followed by 219 applied dry and then wet (third across). I definitely prefer applying it wet as it blends so well and lasts so much longer, and I can build on it really easily. I am definitely going to buy more water-applied shadows in the future. In the photos of me you can see I am wearing 219 with a tiny bit of 137 in the crease. I received so many complements when wearing this look, I love it.
What other KIKO products and shadows would you recommend?