A couple of weeks ago I was invited by luxury chocolatier
Godiva
to its flagship store in London for the relaunch of the
Godiva Soft Ice Cream
...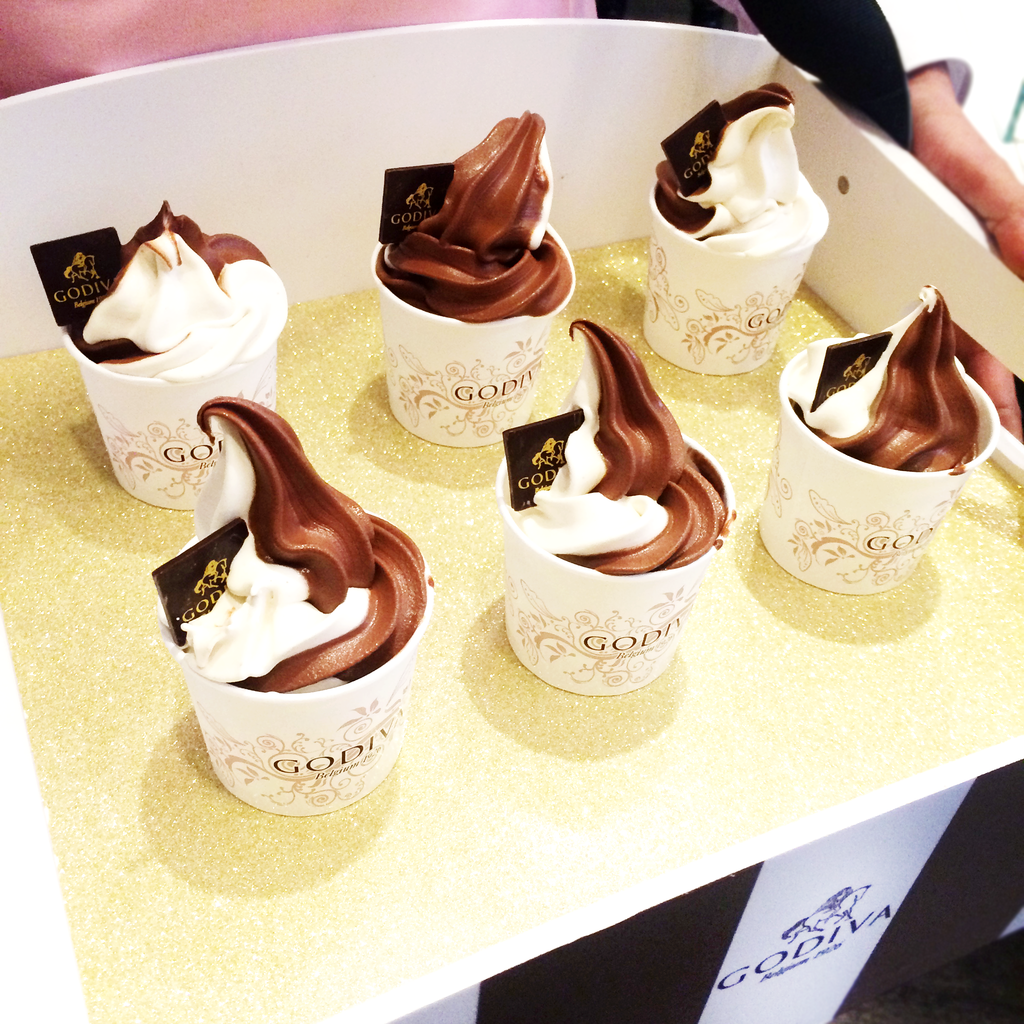 Now I must confess, I'm usually not a huge lover of ice cream as I don't like milk, or cream... and yes that means I replace clotted cream with butter and avoid squirty cream at all costs, but anyway, unless it's thick I can't eat it. The Godiva Soft Ice Cream was surprisingly good and just thick enough for me to enjoy.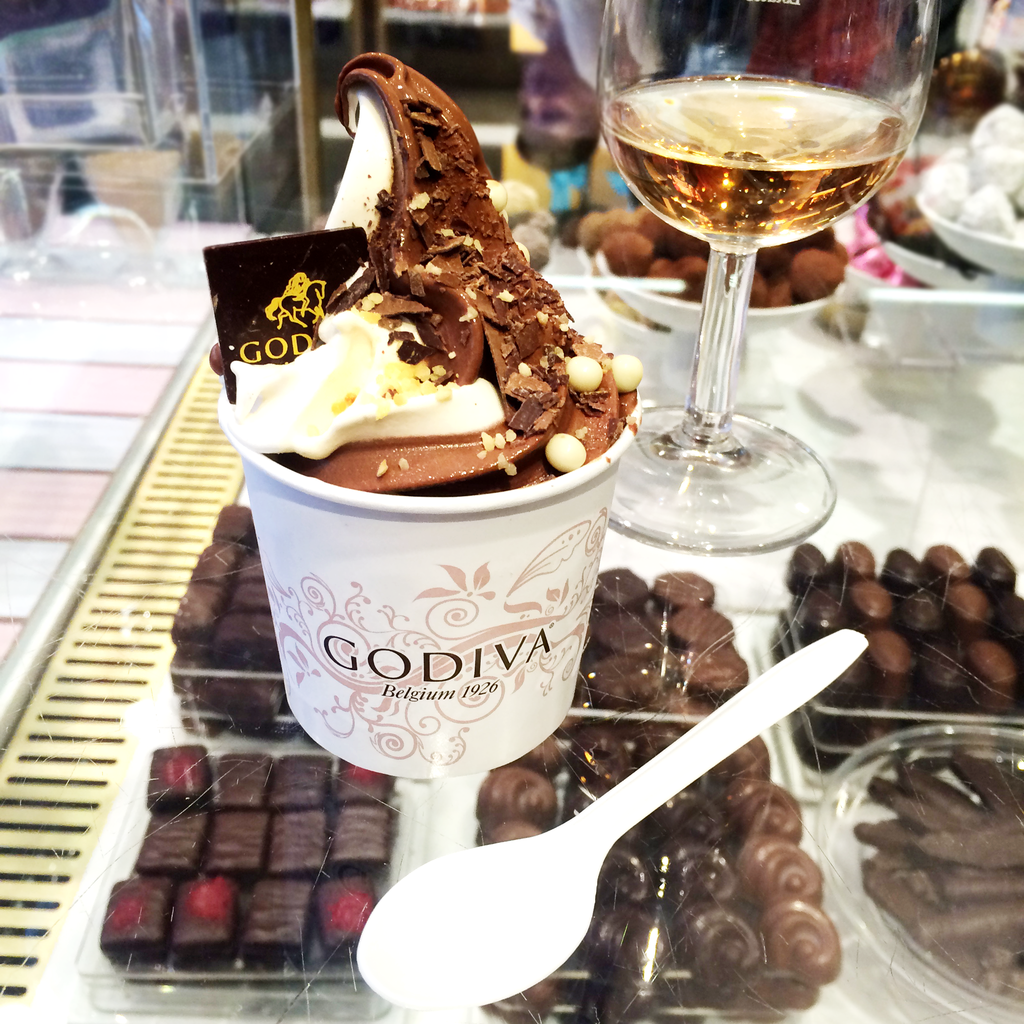 We were invited to put together our own ice cream creation with the brand's selection of toppings, and of course I went for chocolate, more chocolate and more chocolate - you get the idea. Now summer is breaking through the clouds, admittedly only just recently, it's time to get outdoors and hunt down every type of ice cream one can consume - I know I will be. Godiva's ice cream collection enables customers to create their own bespoke desert from the ice cream menu: first by selecting a base of either a waffle cone, dipped chocolate waffle cone, small cup or large cup; secondly, choosing either vanilla or intense dark chocolate Soft Ice Cream (or a combo of both!!); and then the toppings, which can include sprinklings of milk, white or dark Crispy Pearls, chocolate syrup, chocolate flakes or bresilienne ( a nutty caramelised hazelnut crumb). We also got the chance to taste a white chocolate ice cream in a cone, which was absolutely by far my favourite flavour.
You can see my finished result above, along with other extremely yummy Godiva treats: a cone of chocolate dipped strawberries anyone?